Migration Guru is pleased to advise all its clients that it has recently opened new offices in New Delhi & Mumbai. These offices are fully operational now and have been opened to provide the highest quality of service to clients in India, so that the clients can experience for themselves what is high quality, transparent and upto date Migration service.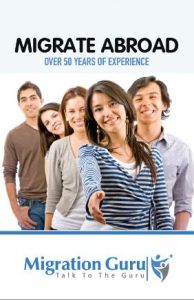 Migration Guru has assisted in countless visa applicants and has more than 50 years of collective experience in a dynamic team of Solicitors and Migration Agents.  This experience ensures that staff can advise and navigate client's through the new changes to find their best visa options.  We wish to remind readers that the first consultation with Migration Guru is free of charge.
Migration Guru has offices in Brisbane, Gold Coast, Canberra, Hobart, New Delhi & Mumbai.
The address for our offices in India are as follows:-
Migration Guru Pty Ltd, A144, Sector 8, Dwarka, New Delhi 110077, India
Migration Guru Pty Ltd, 204, DLH Plaza, S.V. Road, Andheri West, Mumbai, Maharashtra 400058, India
In India our team may be contacted by via email on info at migrationguru.com.au or by calling +91 84482 99277. Readers are encouraged to follow us on Facebook for all the updates to Migration Law – https://www.facebook.com/migrationguru/