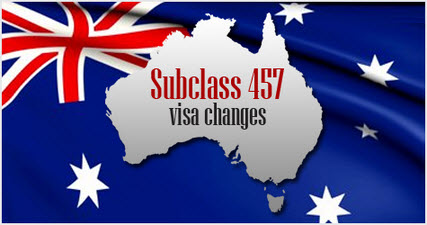 The Department of Immigration and Border Protection is stepping up their monitoring of visa holder's compliance with their visa conditions, and even the smallest of breaches can lead to visa cancellations. To advise the Department you were not aware of the condition will not be enough to cease the cancellation process.
457 visa holders should be aware, the grant of a Subclass 457 visa comes with condition 8107, which stipulates that a 457 visa holder can only work with their sponsoring employer. This implies that 457 visa holders should be working full-time with their sponsoring employer, and cannot take on second jobs outside of this primary employment.
It is important to note that the sponsoring employer is determined by the ABN of the business rather than the type of business or who owns the business. This is particularly important for visa holders who work for an employer who owns multiple companies, or for visa holders who work for a franchised business.
While 457 visa holders are able to work for "associated entities" of their business sponsor, simply because two businesses share the same owner, or are the same type of franchise, does not necessarily mean a visa holder is free to work for the other business. We suggest that you speak to our office to ensure compliance of your visa conditions and your employer's sponsorship obligation.
When a 457 visa holder ceases employment with their sponsoring employer, they have 90 days to find another employer and lodge a new nomination. Visa holders should not commence work with their new employer until a new nomination is approved, or else condition 8107 will be breached.
If you are confused about your visa conditions, need to change employers or have received a notice of visa cancellation, Migration Guru can provide accurate and personalised advice to assist you in navigating any visa issues.
Migration Guru has assisted a vast number of clients under the 457 program, including responding to Notices of Intention to Consider Cancellation where a visa holder has breached their visa conditions. Migration Guru has more than 35 years of collective experience in the industry and a team of Migration Agents / Solicitors. With our vast experience and skills, we are able to provide accurate migration or legal advice based on our clients' personal circumstances.
Migration Guru Pty Ltd, Level 22, 127 Creek Street, Brisbane, 07 3711 2254
MARN 0324607, MARN 1384452, MARN 1175591 & MARN 1382609
Disclaimer:- The above article constitutes only generic information on migration issues, and does not constitute specific migration advice to any entity or individual.