457 Visa Reforms
On 18 April 2017, breaking news were broadcasted all over Australian media about the abolishment of the 457 Visa Reform, which is expected to take place in March 2018.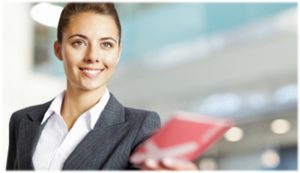 Overnight, the Skilled Occupation List and the Consolidated Skilled Occupation List were replaced with a new lists – the Medium and Long-term Strategic Skills List (MLTSSL) and Short-term Skilled Occupation List (STSOL).
The new lists were implemented from 19 April 2017, affecting many 457 applicants awaiting decisions on their already lodged visa applications.  Many occupations were removed from the list and the Department were unable to grant visas to applicants nominating occupations that were no longer in the new lists.
Many popular 457 occupations have continued to remain on the lists such as Hairdressers, Hair and Beauty Salon Managers, Café and Restaurant Managers, Cooks, Customer Service Managers, Sales and Marketing Managers and Accountants, however now have special conditions imposed requiring further requirements to be met for such occupations to be approved under the 457 scheme.  The Department of Immigration and Border Protection (DIBP) have announced that the new lists will be reviewed every six months.  Further changes are expected to come into effect on 1 July 2017 and March 2018.
457 visa applicants who lodge their applications on or after 19 April 2017 nominating an occupation that is only on the STSOL, can be granted a two year visa.   There will be one (only) further extension allowed after that for another 2 years. Applicants will not be allowed to apply for a permanent 186/187 visa under that occupation if it is on the STSOL.
Applicants with occupations on the MLTSSL can be granted four year visas.  These applicants will be able to be apply for a permanent 186/187 visa after 3 years on a 457 visa if that company decides to nominate the applicant.
Existing 457 visa holders (as of 18 April 2017) will still be able to apply for a Permanent visa and will not be affected by these changes.
Major changes are also expected to roll in for the Employer Nominated Scheme (ENS) subclass 186 visas and the Regional Sponsored Migration Scheme (RSMS) subclass 187 visas in the near future.  Some new requirements will be implemented from 1 July 2017 and more in March 2018.  Among some of the significant changes that will come into effect from March 2018 include the need for ENS and RSMS applicants to have at least three years' of relevant full-time work experience in the occupation before applying.
If your immigration plans have been impacted by the recent rule changes, please do not hesitate to contact us. Migration Guru is one of Brisbane best migration agent / lawyers has assisted a vast number of clients for more than 13 years. We have more than 50 years of collective experience in the Migration industry and a team of Migration Agents / Solicitors.
With our vast experience and skills, we are able to provide accurate migration or legal advice based on our clients' personal circumstances.  Our team may be contacted by via email or call 07 3036 3800. Follow us on Facebook for all the updates to Migration Law – https://www.facebook.com/migrationguru/
Migration Guru Pty Ltd, Level 18, 127 Creek Street, Brisbane, QLD. Phone: 07 3036 3800
MARN 0324607, 1384452, 1175591, 1382609, 1467661 & 1466522.  www.migrationguru.com.au
Disclaimer:- The above article constitutes only generic information on migration issues, and does not constitute specific migration advice to any entity or individual.