Due to the current COVID-19 pandemic, there has been a growing demand for partner visas.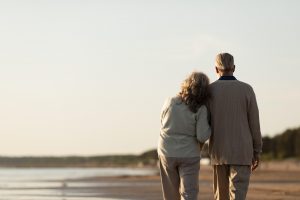 This has led to the Government of the State introducing many changes.
Here's what you need to know:
Estimated processing time for partner visas
Below are the current processing times for partner visas:
100 – Partner Visa (Migrant) (subclass 100): 18 – 30 months
309 – Partner (Provisional) (subclass 309): 18-26 month
801 – Partner (subclass 801): 12-20 months
820 – Partner (subclass 820): 24-31 months
Actual processing times may vary due to individual circumstances.
At Migration Guru, we help clients protect their partner visas, and some of our clients receive visa grants faster than others! If you want to know more about how we can help you prepare a decision-making application, please feel free to contact us today!
Top 4 Australian Partner Visa Updates in 2021
1. Offshore partner visa applicants have now been granted onshore
From 27 February 2021, visas for overseas partners can now be issued onshore. Prior to this, Applicants who applied for a visa with their partners in their home country, were also required to be in their home country at the time of grant. Due to restrictions on the movement of COVID-19, the Department has allowed foreign applicants to be granted while in Australia.
2. High intake of partner visa
With the growing need and demand for partner visas, the Government has now increased the intake. Previously it was almost 37,000 but now that has increased to more than 70,000. This will allow more Australians to reunite with their partners.
3. The need for a higher English language
The Government may soon increase the level of English required of applicants for a partner visa. It is unclear what level of English they will need but it is sure to be high. Although this is not yet active, it is expected soon. Any applicants who apply for a partner visa prior to this change will not be affected by it.
4. Pre-approval of sponsorship
This one hasn't come into effect yet but rumored to be in effect from Nov 2021, that, partner visas will be a two-step process, 1: Sponsorship and part 2: visa application. In other words, sponsor visa partners will need to apply for their sponsorship first and once approved, the visa applicant will be able to submit his / her spouse's visa application. This is to identify any negative client information that may affect the visa application, giving applicants the opportunity to withdraw early if they wish.
How can Migration Guru help you?
We will help you explore visa options and secure the application. Migration Guru has experience in immigration and visa application in Australia, and our immigration agents and attorneys have extensive knowledge of legal requirements, eligibility criteria, and supporting documentation required.
Simply dial 07 3036 3800 or email: info@migrationguru.com.au and let us help you start with your way towards obtaining an Australian visa.