New 491 Small Business Owner Pathway Available in Queensland
Now onshore applicants have a choice to apply for a permanent visa under the Small Business Owner Pathway.
Small Business Owner Pathway requirements: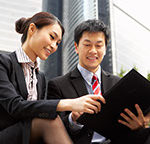 – Business must be in regional areas of Queensland
– Business must be established (at least 6 months)
– Business purchase must be worth $100,000 minimum
– Business owner must be living in regional areas of Queensland
– Business owner must be on a visa allowing full-time work
NOTE: Legal Guru Pty Ltd can also assist with your business purchase contract in conjunction with Migration Guru for your visa application
Our team may be contacted by via email on info at migrationguru.om.au or by calling 07 3036 3800. Readers are encouraged to follow us on Facebook for all the updates to Migration Law – https://www.facebook.com/migrationguru/
Disclaimer: – The above article constitutes only generic information on migration issues, and does not constitute specific migration advice to any entity or individual.