How long does it take for a partner visa to be processed in Australia?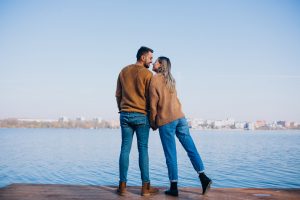 Applying for a Partner Visa is still possible during this pandemic – here's what you need to know about Australian Partner visas in this situation of COVID-19.
What are the Australian partner visa options available?
There are many partner visas options available depending on whether your relationship is with an Australian citizen or permanent resident, or a New Zealand citizen.
Australian partner visas
If you are the partner of an Australian citizen, permanent resident, or eligible New Zealand citizen (see below for details on who is a valid New Zealand citizen), you can apply for an Australian partner visa. Partner visas can also be called "spouse visa" or "de facto visa".
Subclass 309 – Partner (Provisional) Visa
Subclass 100 – Partner (Migrant) Visa
Subclass 820 – Partner Visa (Temporary)
Subclass 801 – Partner Visa (Permanent)
Subclass 300 – Prospective Marriage Visa
Note: Subclass 309 and 100 are for overseas applicants while subclass 801 and 100 are for onshore applicants.
As the name suggests, a partner visa allows the spouse or partner of
Australian citizen,
An Australian permanent resident
Eligible New Zealand citizen to move to Australia.
Visa holders can stay, work and study in Australia. The Subclass 309 visa allows the applicant to travel to Australia to marry his or her partner.
What is the time to process a partner visa in 2021?
According to the Department of Home Affairs, international visa review times will be reviewed monthly, providing a time frame for processing applications.
Partners' visa processing times are regularly updated by the Department of Home Affairs.
Processing times are available for most of the visa subclasses products but will exclude a few such as those closed for new entrants, depending on the layout and lining, or have a lower volume of applications.
Note: Two processing times are displayed on calendar days, indicating how long it takes to complete 75 percent and 90 percent of applications submitted worldwide.
2021 Australian Partner Visa application processing time
VISA TYPE
75% OF APPLICATIONS PROCESSED IN
90% OF APPLICATIONS PROCESSED IN
partner visa processing times
100 Partner*
12 months
19 months
300 Prospective Marriage
23 months
27 months
309 Partner (Provisional)
16 months
23 months
801 Partner*
11 months
19 months
820 Partner
20 months
27 months
*Processing time for subclass 801 Partner (permanent) visa and 100 Partner (permanent) visa is from date of eligibility (2 years after the 820/801 or 309/100 application is lodged) to finalization.
** Source: DoHa
Circumstances affecting processing times
Applications are screened from time to time, and actual processing times may vary due to individual circumstances including:
that applicants submit a full application, including all required supporting documentation
how to respond to requests for more information
how long does it take to make the required checks on the supporting information provided
Partner visas require a large volume of supporting documents to strengthen the relationship with your partner.
Since the cost of applying for visas is very high for family visas, these are not the applications you will want to apply twice so use time wisely to re-evaluate that you have provided everything you need to get the best result.
How can Migration Guru help you?
We will help you explore visa options and secure the application. Migration Guru has experience in immigration and visa application in Australia, and our immigration agents and attorneys have extensive knowledge of legal requirements, eligibility criteria, and supporting documentation required.
Simply dial 07 3036 3800 or email: info@migrationguru.com.au and let us help you start with your way towards obtaining an Australian visa.